Secret Rivers
Role:
Sound Design, Audio Post, 4.0 Mix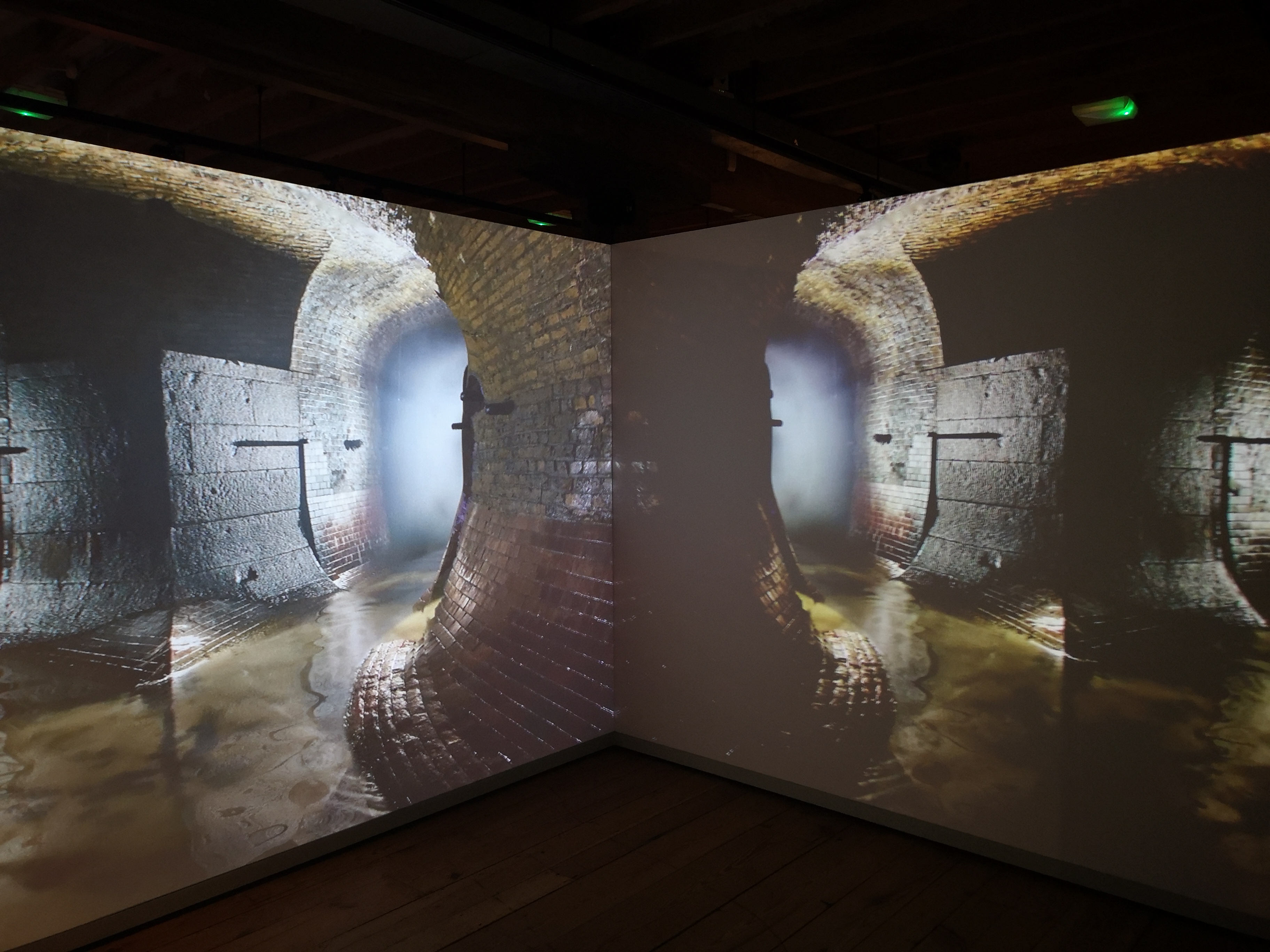 A film for this much-awaited temporary exhibition at the Museum of London Docklands.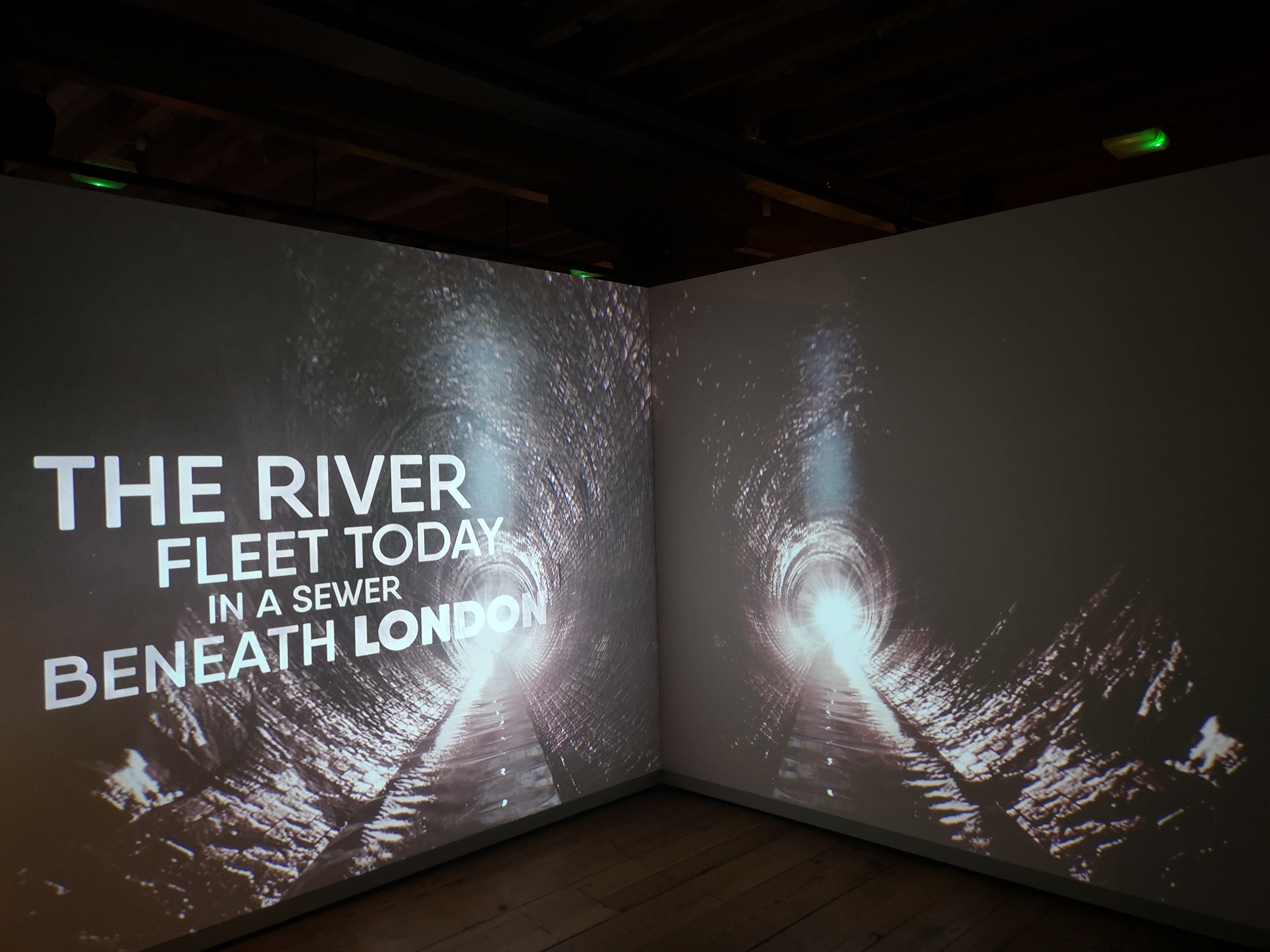 The film follows the course of water: from clouds in the sky, to rain, to water running through the streets until it reaches an underground world. A large projection in an L shape gives the audience the opportunity to travel through this beautiful hidden landscape. Using 3D techniques bringing archive pictures to life, the viewer is taken on an immersive journey, exploring the history of the river Fleet and how London dealt with sewage during the centuries.
Since the projection installation was designed to be in the corner of the exhibition space, the audio setup was a quad (4) speaker surround sound layout. This was configured with individual speakers for front, rear, left & right channels; allowing sounds of wet and echoic environments to reach the audience from 4 point source locations around them. This helped create a further sense of depth and immersion for the experience. The video clip above has a stereo audio mix.