Grue (2021)
Role:
Sound Design, Music, Audio Post, Mix
Creative Direction:
Wintercroft
Poster Design:
Charlotte Middleton
Funded by:
Yorkshire Coast BID
Supported by: Kickstarter backers &
Invisible Dust
Grue; A new magical alternative Christmas adventure is coming to the Old Parcels Office in Scarborough this December 2021. Grue takes its name from an historic word for snow or shiver, and is a festive walk-through experience. Follow the footsteps of Callisto the Reindeer in her hunt for snow. Adventure through worlds built entirely out of recycled and repurposed materials including town, forest, sky and more in this interactive experience suitable for the whole family!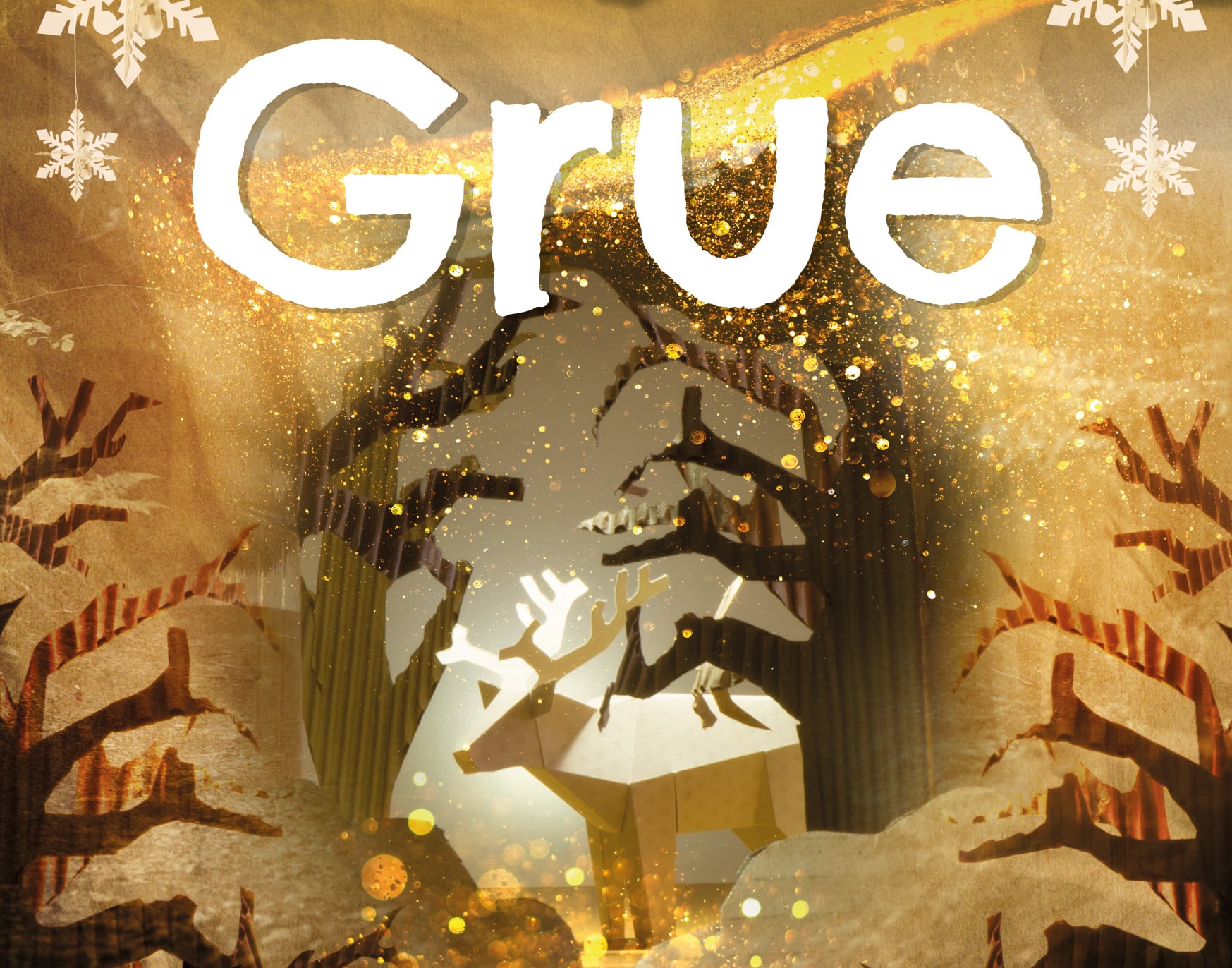 An installation that invited locals in the community to help build an immersive world from unused cardboard. I helped create soundscapes along with Jim Taylor (Town scene), Fletcher Fathoms (TV scene) and Edward Wilson-Stephens (Forest scene). After a production meeting, we discussed how sounds would playback, the length (loops around 5 mins long) and what scene(s) people wanted to design for.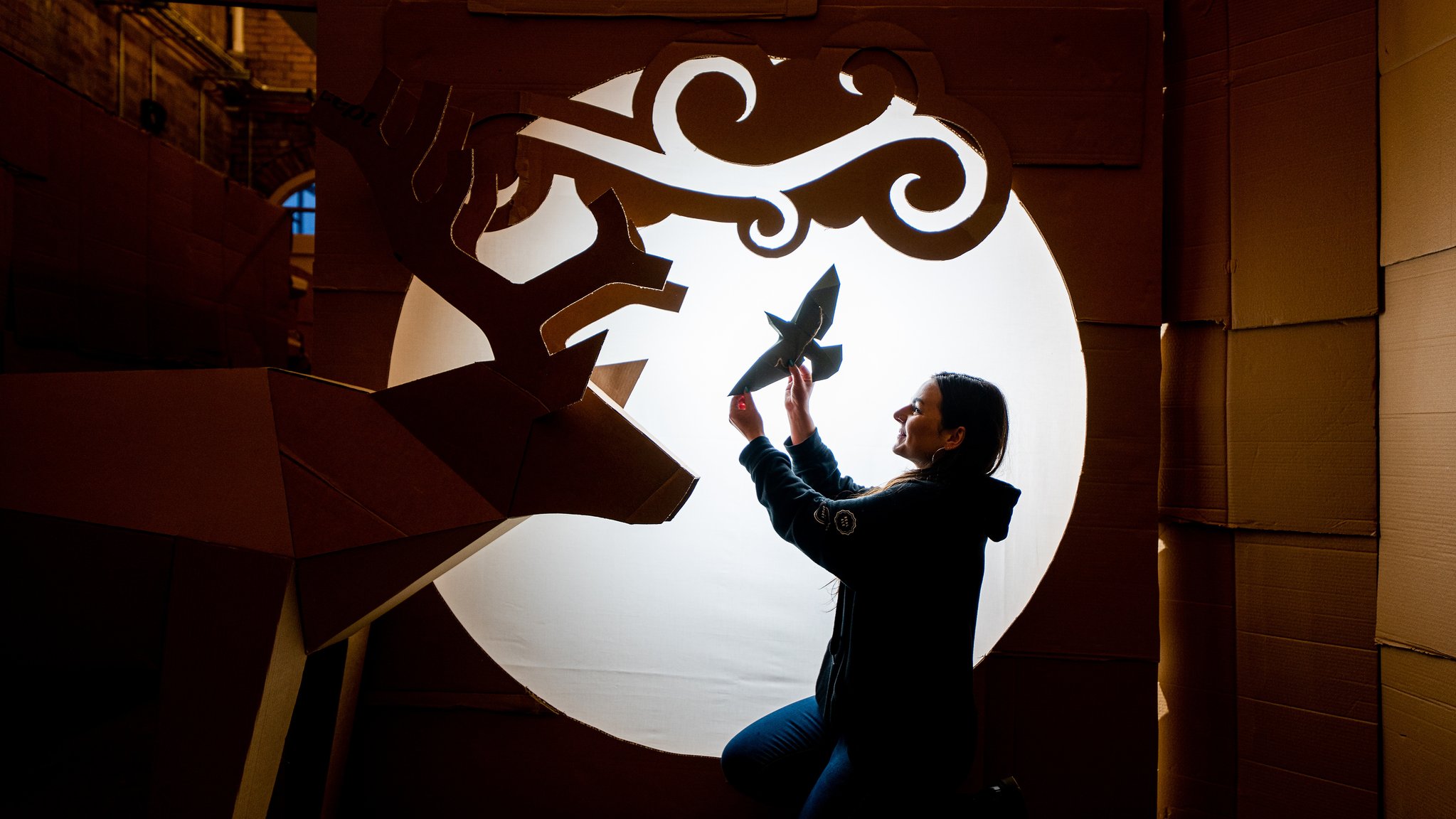 The moon room intended to capture the stillness and calm of the night, whilst still emitting sound. Field recordings and library sounds formed the realistic night time ambiences; whilst two pleasant musical drones layered together created using software and hardware synths (Prophet 6 & Virus TI) provided the mystical and still feeling.
The sea room is spilt hearing sounds underwater and out of the water, much like a seabird might experience. Underwater consists of hydrophone recordings under a lake, whale and dolphin calls, underwater wave swells and general submerged water atmospheres. To keep the feeling positive and not too dark (a consideration for younger children) another drone was added (in the same key as the moon room so any sound spill didn't clash harmonically).
The out of water section featured sounds of waves, seafront arcades, and oystercatcher birds.